Recently, administrators attended Science of Reading Assessor Day 1 at OUR ESC. The session was presented by Sandy Shepard, DESE Lead Regional RISE Specialist and Jennifer Barbaree, OCSS Asst. State Supt. The focus was identifying demonstration of proficiency in the SoR.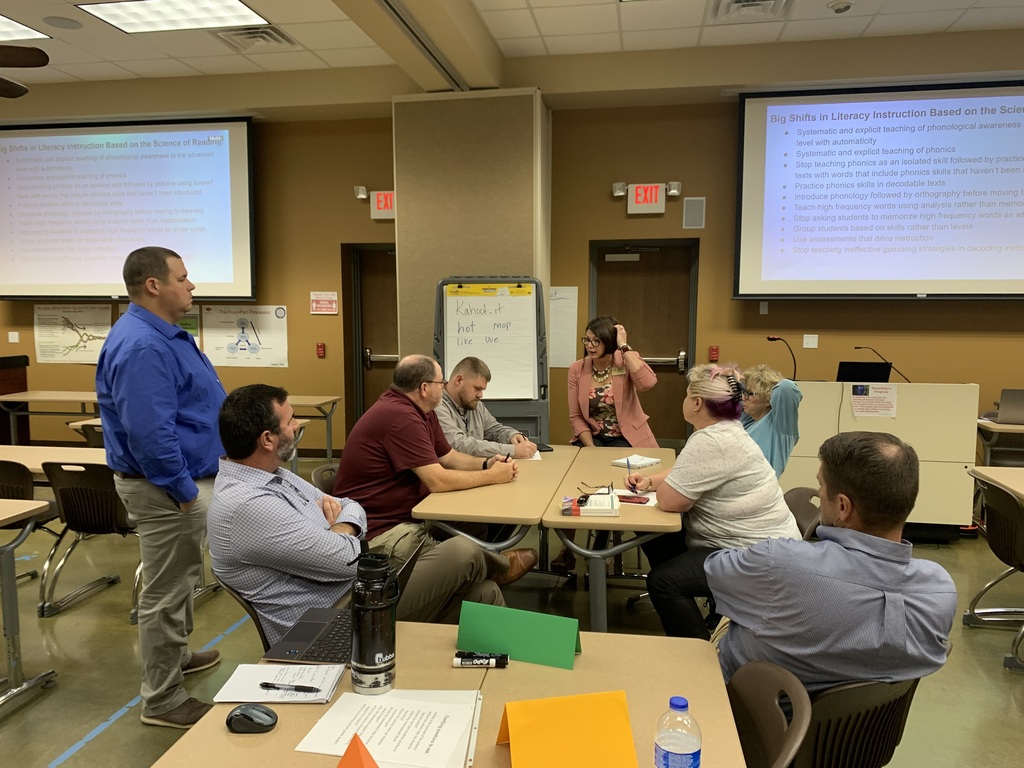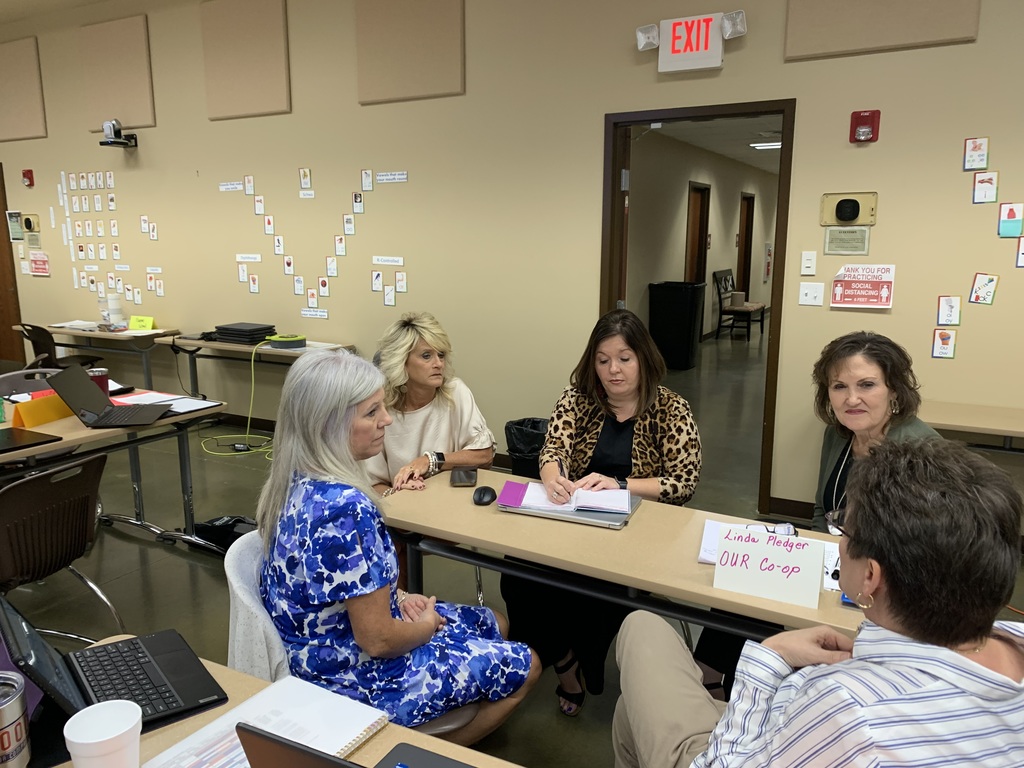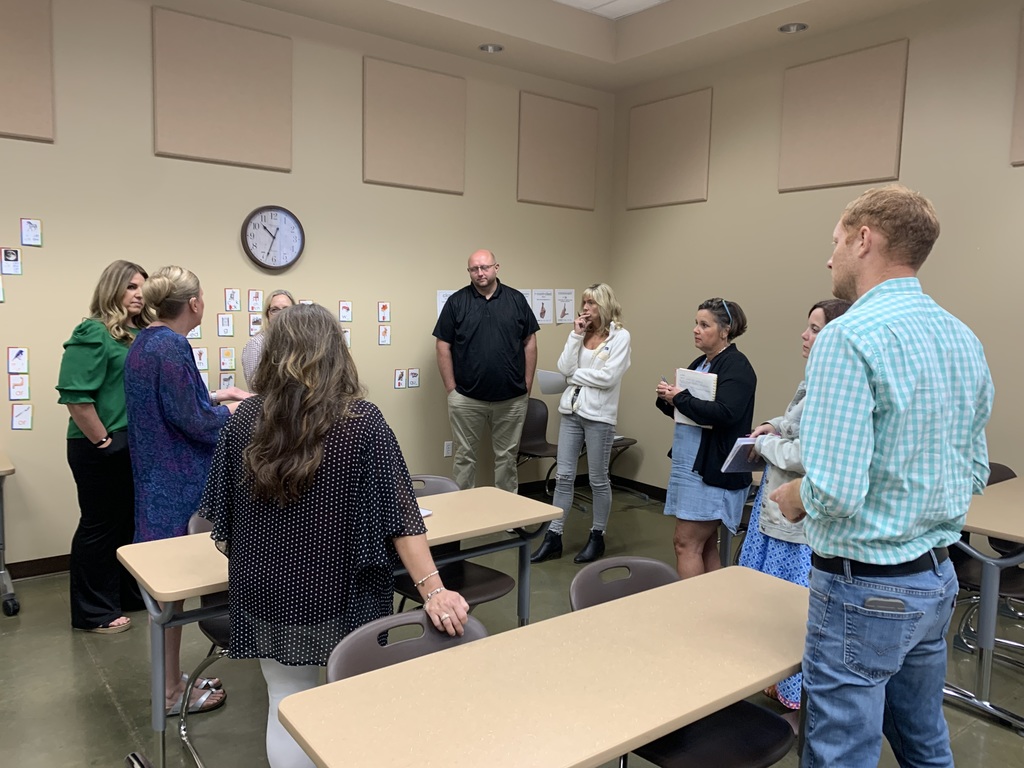 During the afternoon of the Principals' meeting, Nicole Fairchild, Arkansas AWARE Project Site Manager, provided training on the Enneagram Personality Assessment with participants.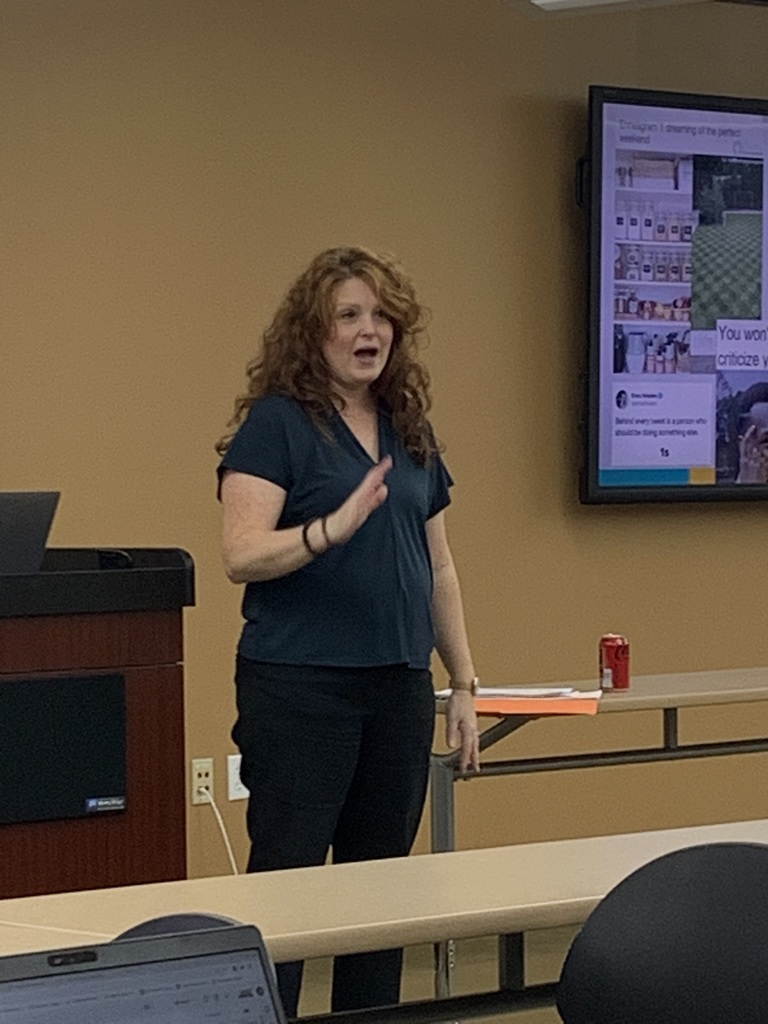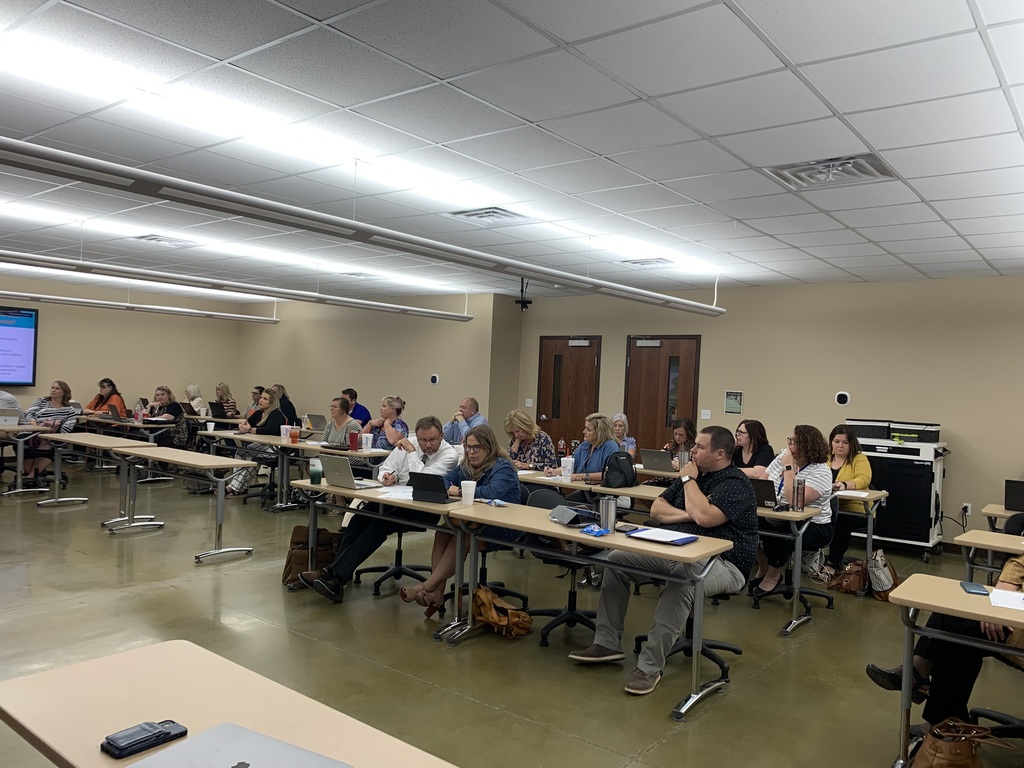 OUR CTE Coordinator, Emilee Tucker, and the Harrison Regional Chamber of Commerce recently hosted the first of five Workforce Initiative Network Leadership Academy sessions for Fall 2022. Baxter Health spoke with educators about career opportunities for students and ways they can partner with local educators. The purpose of WLA is to strengthen ties between educators and industry partners, give educators a clear picture of industry needs, and break down current barriers that prevent student success in the workplace. Schools represented (counselors, principals, & CTE teachers): - Harrison - Omaha - Kingston - Flippin - Yellville-Summit - Bruno-Pyatt - Cotter - Deer - Mt. Judea - Marshall - Valley Springs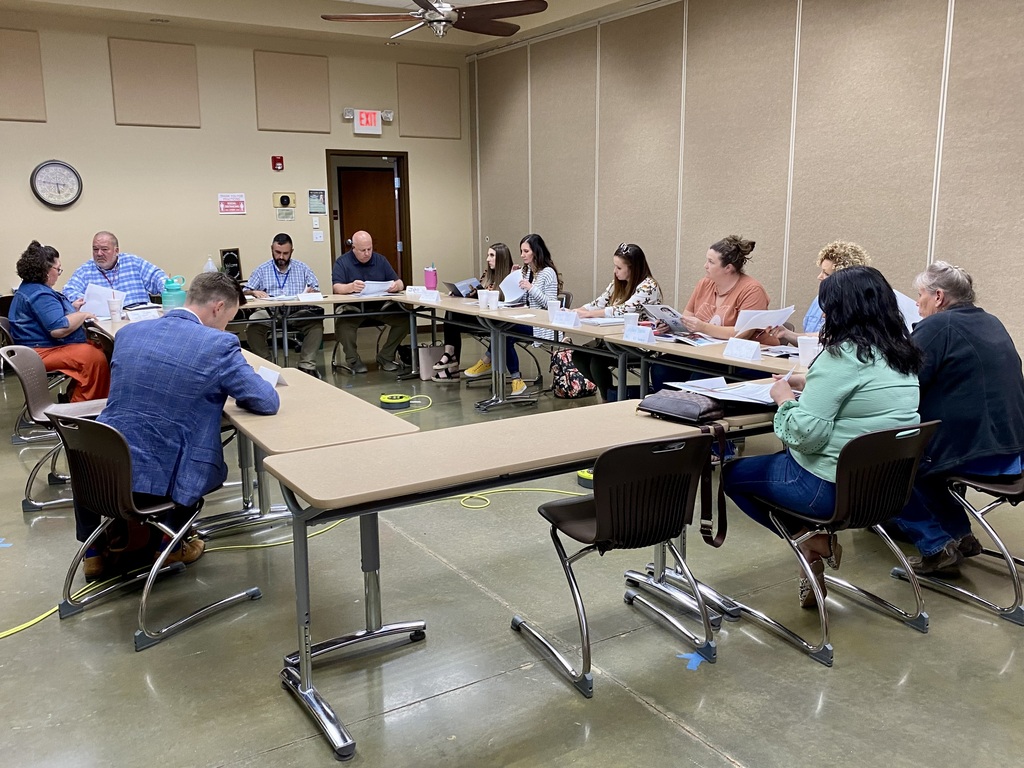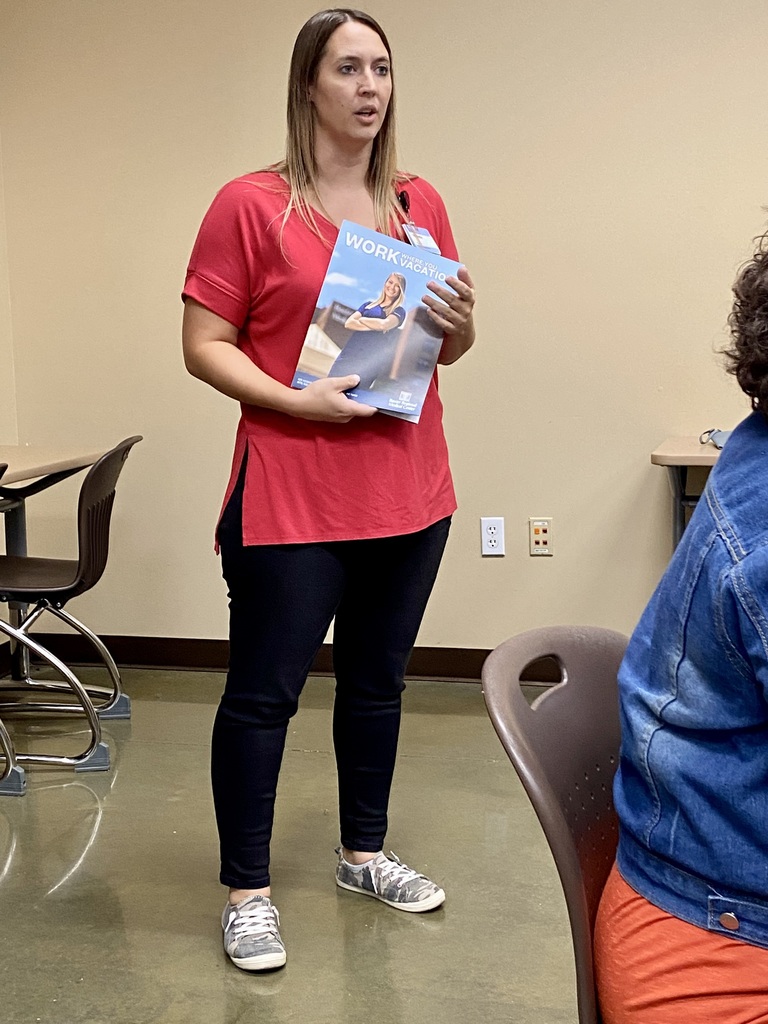 On Tuesday, principals and dyslexia personnel met at OUR ESC with Vicki King, DESE State Dyslexia Specialist. Updates related to dyslexia and best practices for serving students with characteristics of dyslexia were provided.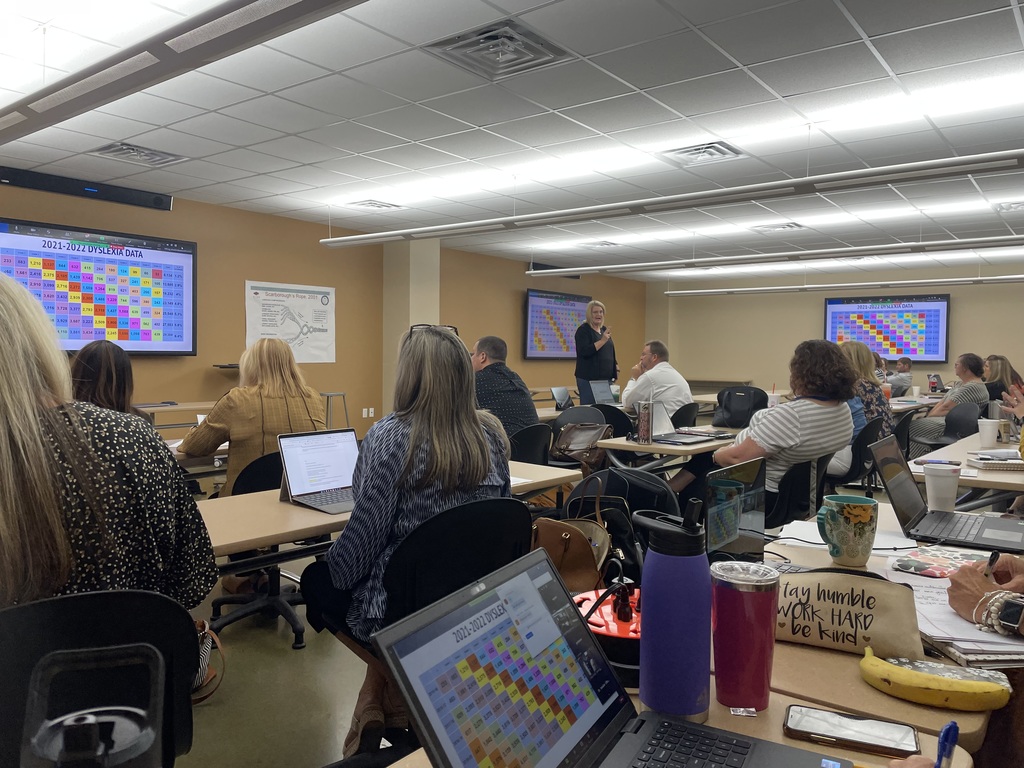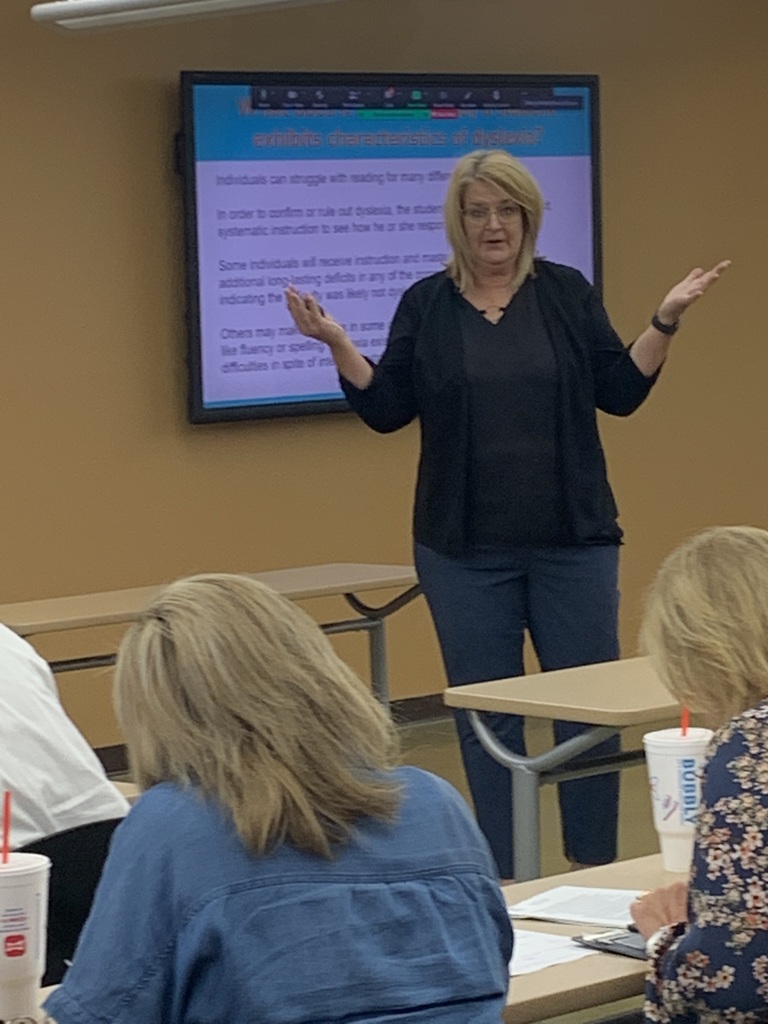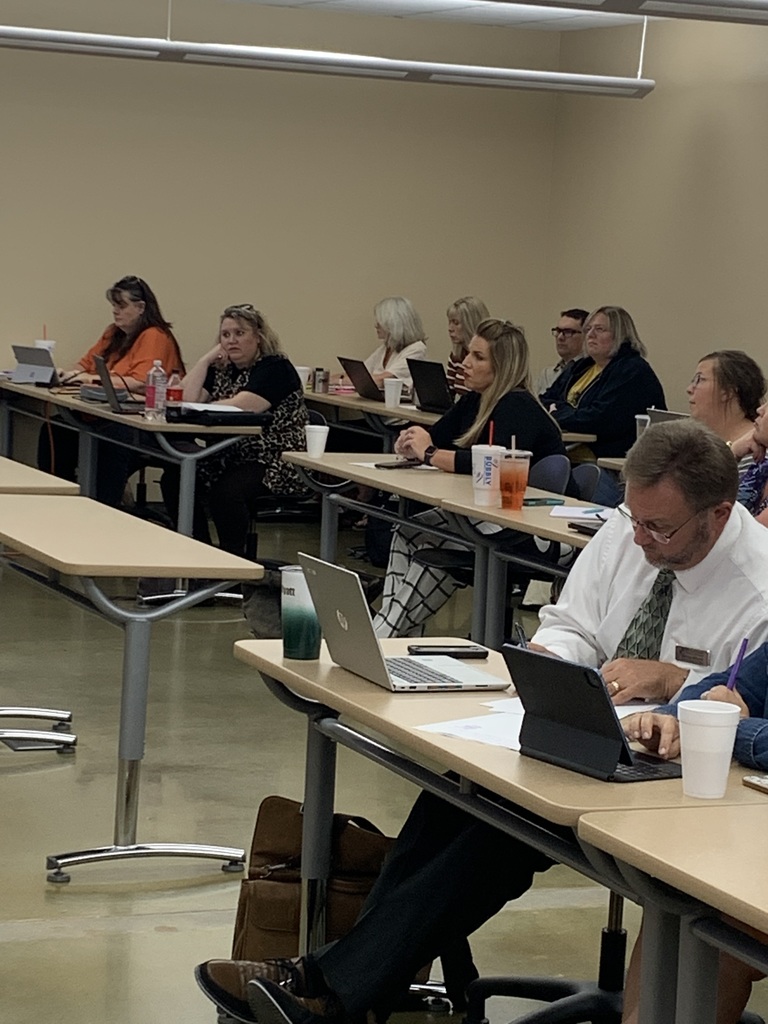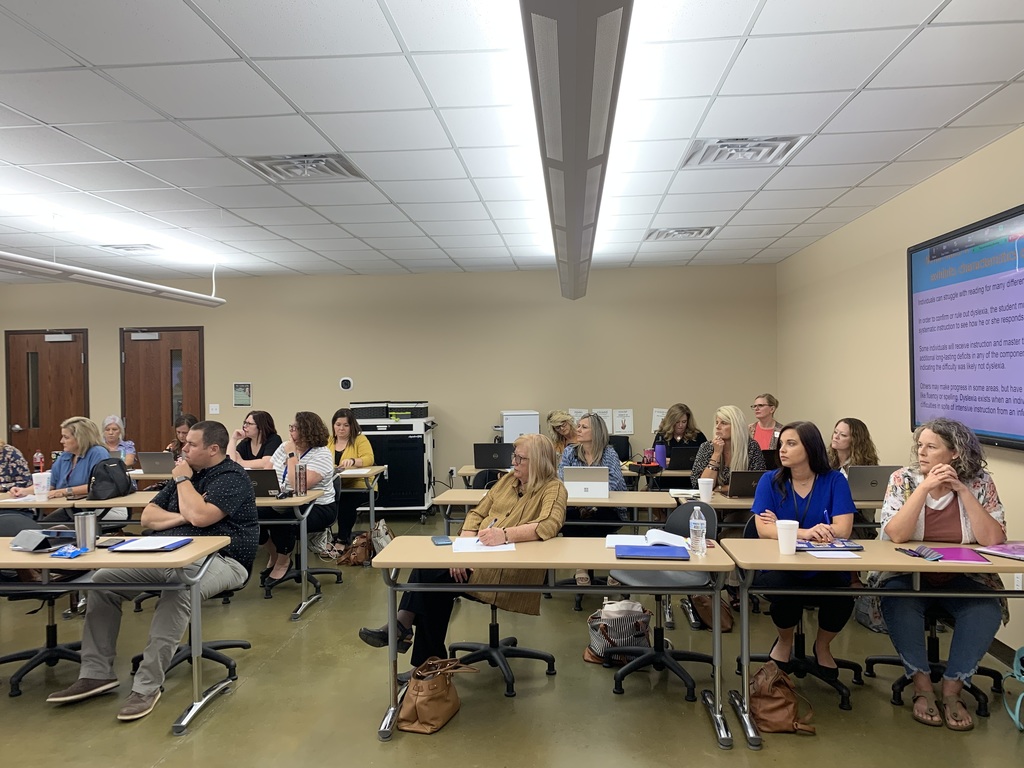 Curriculum and testing coordinators met recently to discuss updates related to assessment and curriculum and to share best practices related to these areas.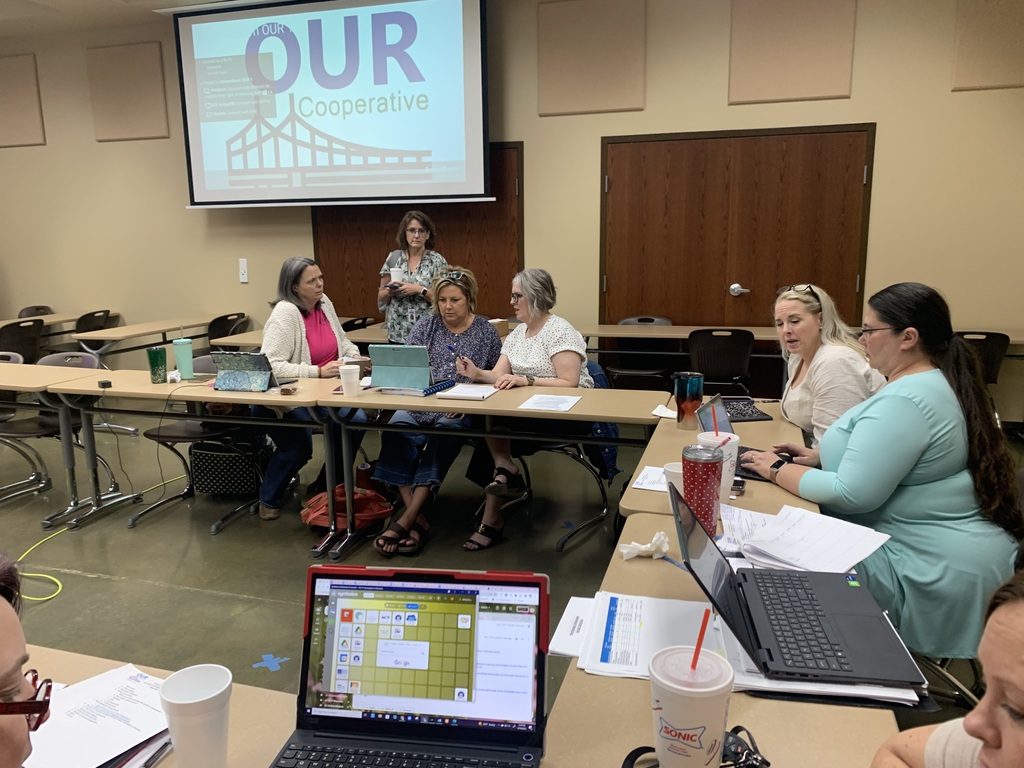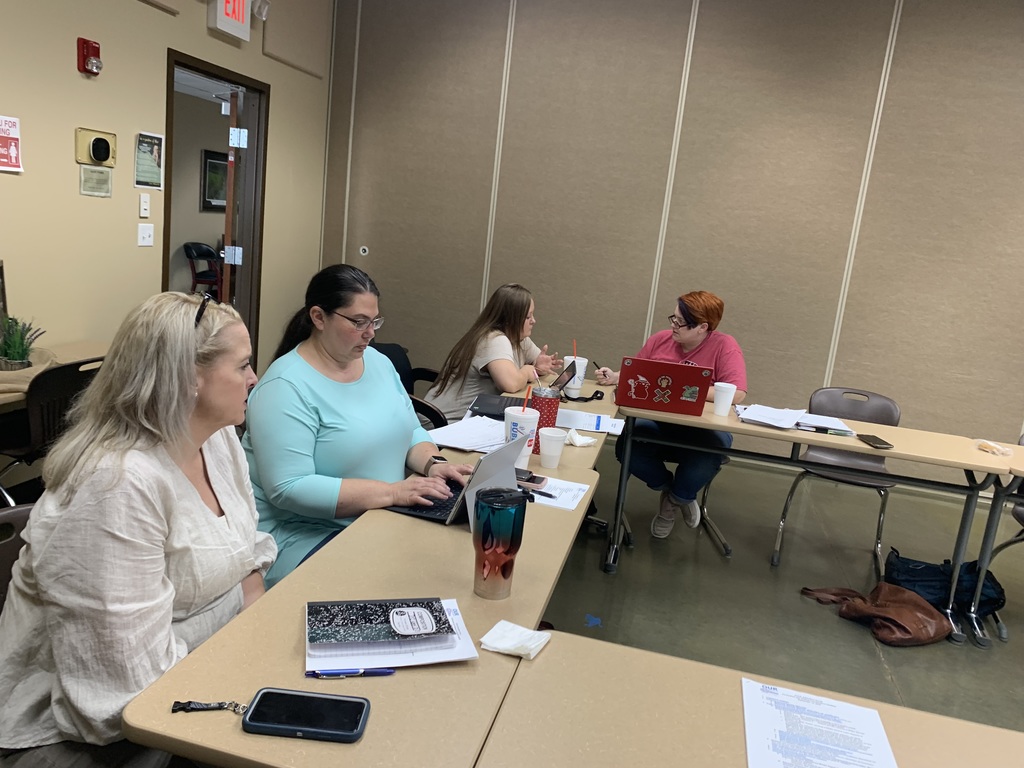 Bruno-Pyatt teachers learned the SIM Vocabulary LINCing strategy to promote word learning and long-term retention. These rock stars took it right into the classroom with coaching the following week, so that all grade levels could access the learning right away!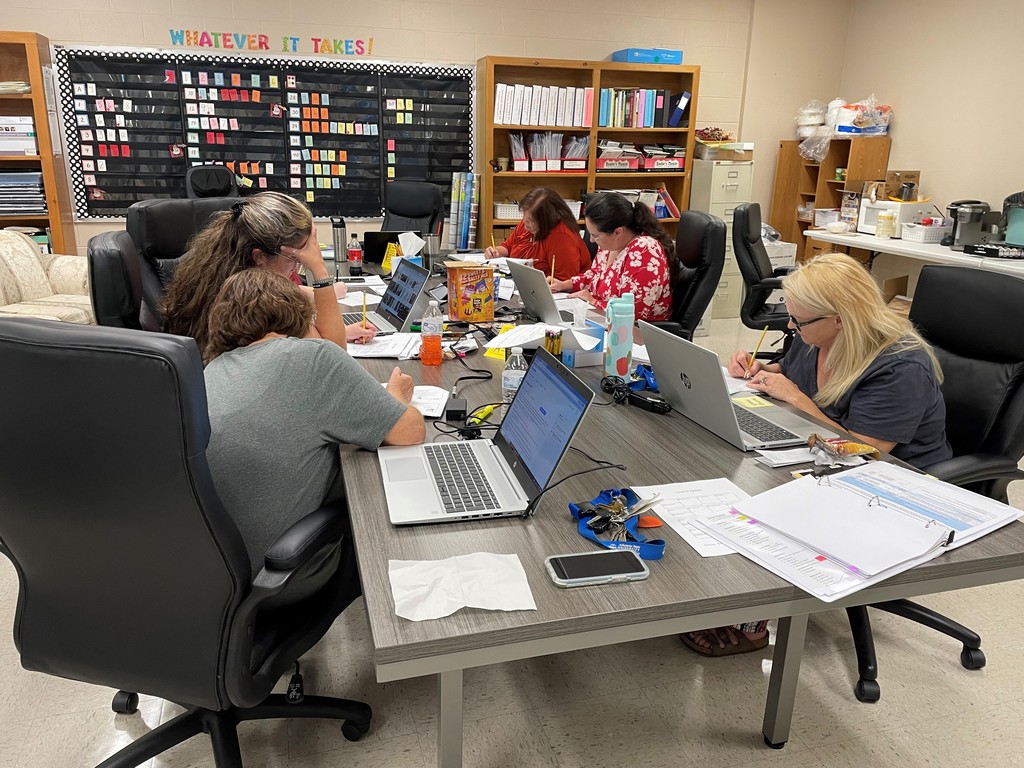 OUR is building better writers, from the ground up! SIM Fundamentals of Writing provides a model for teaching students the basics of writing complete sentences about any topic.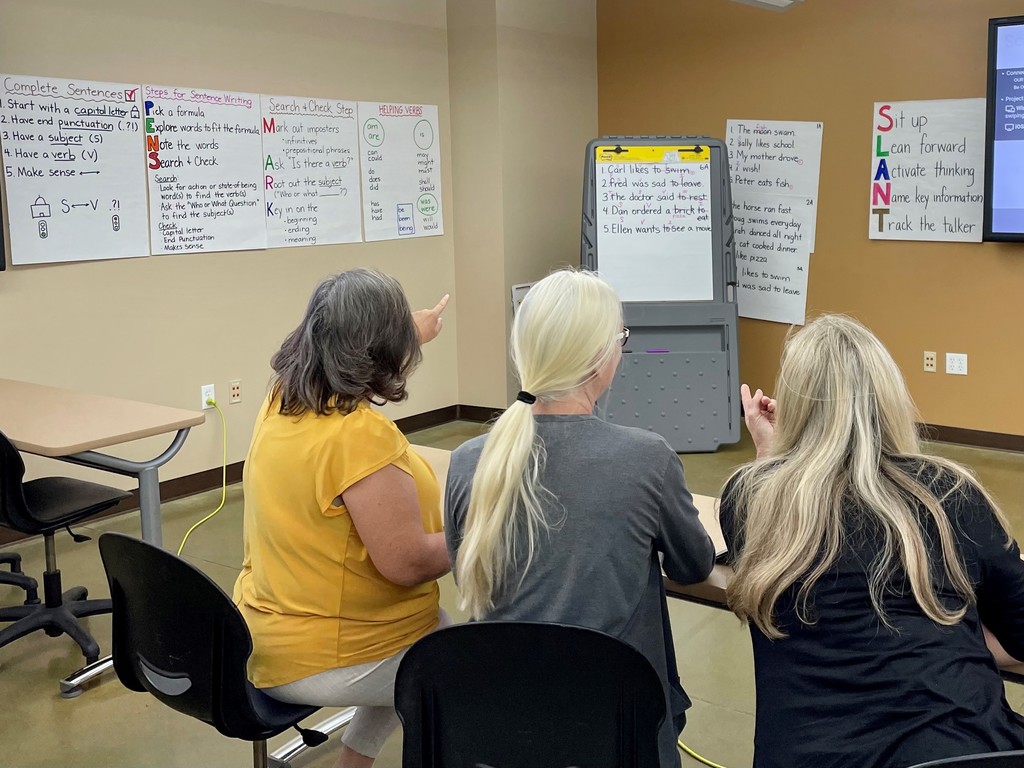 OURESC personnel recently participated in the Enneagram Personality Assessment Training conducted by Nicole Fairchild with AWARE. The interactive training provided opportunity for consideration of the unique characteristics of personality types and how that can impact self-care.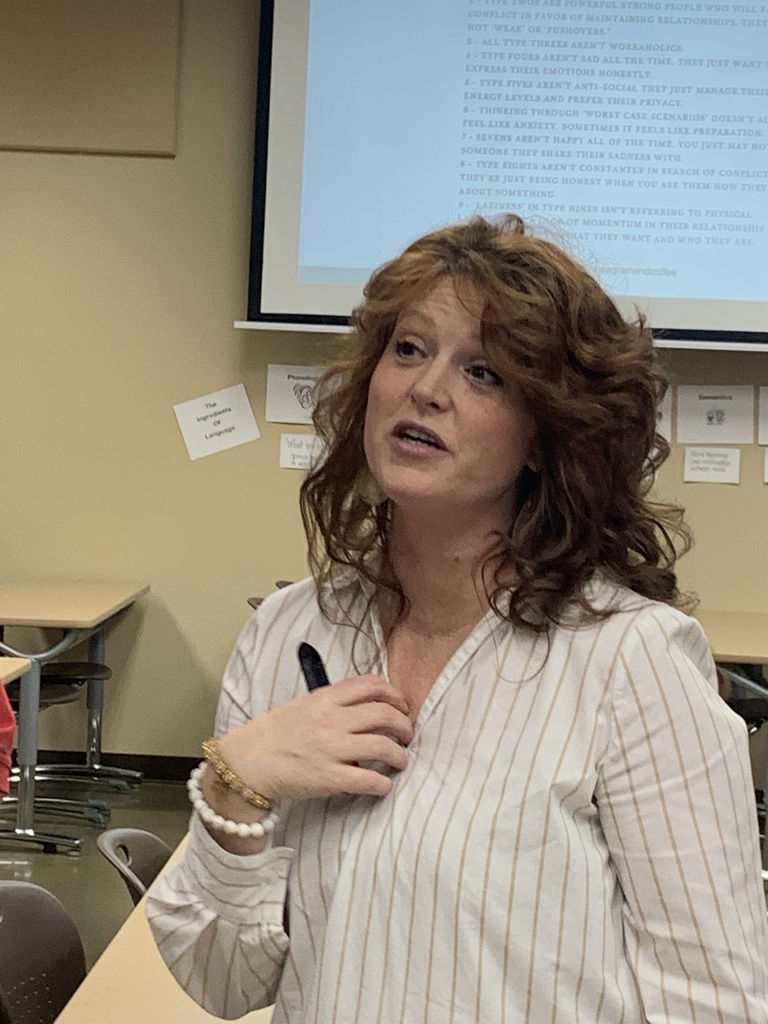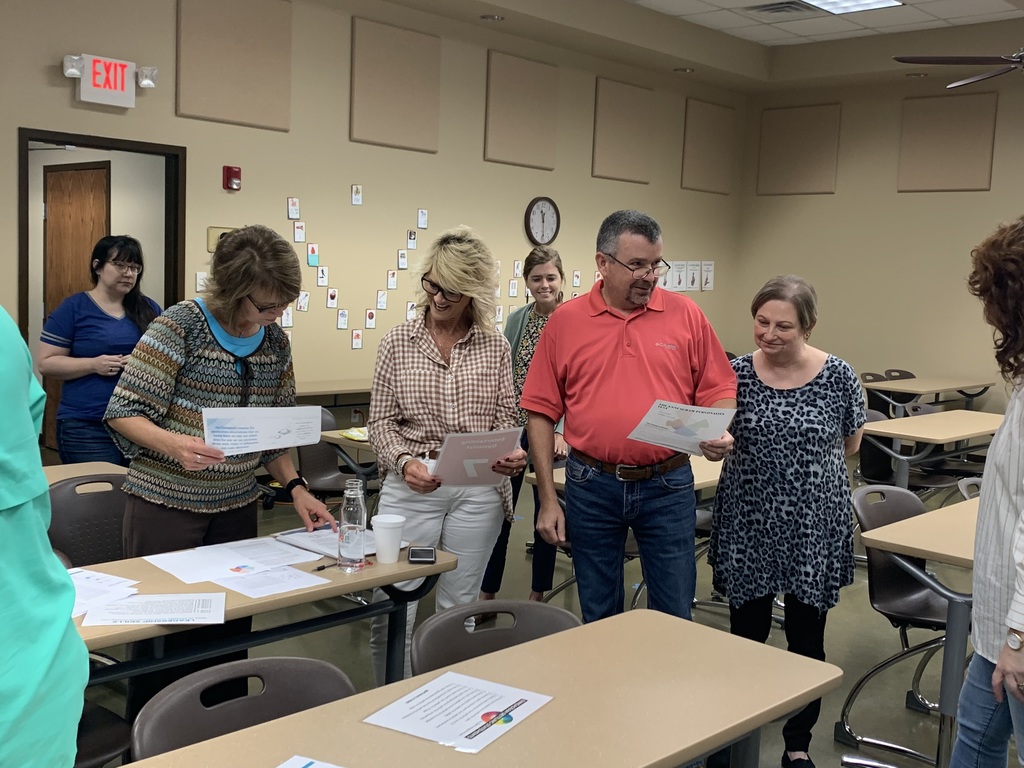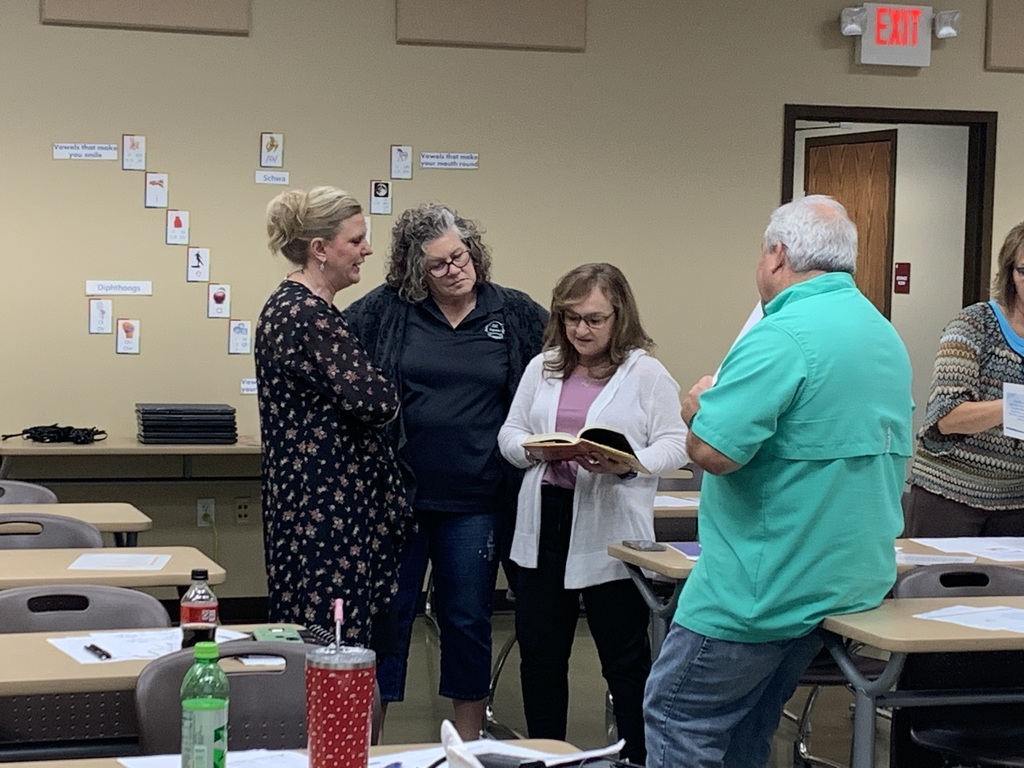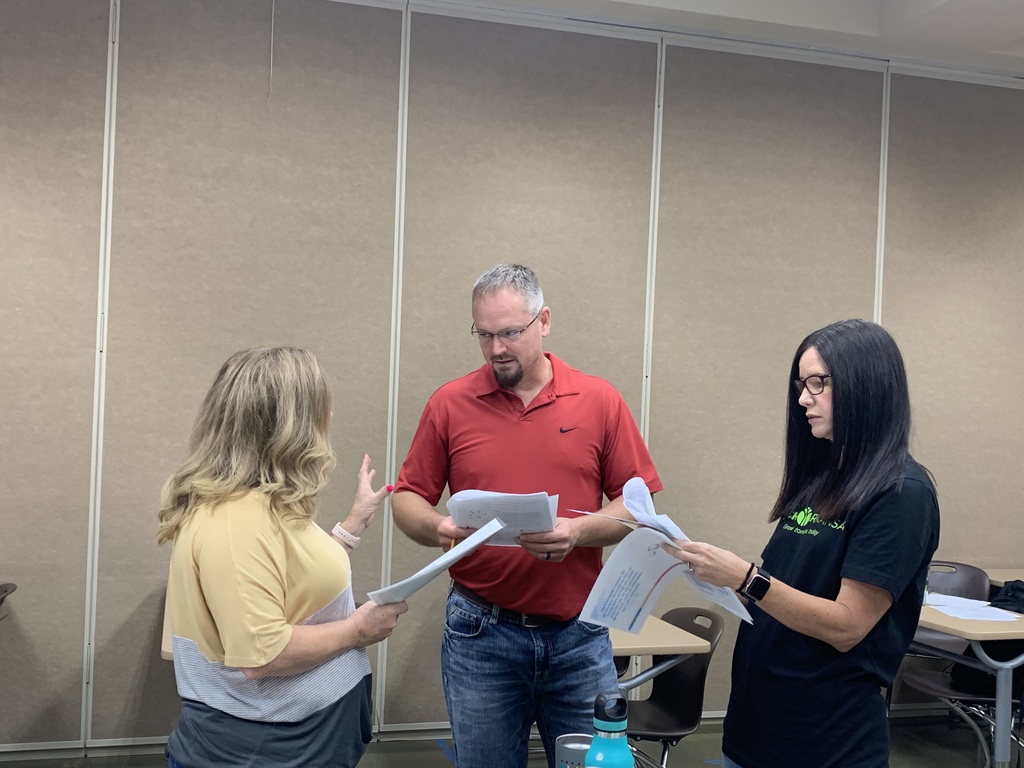 Attention K-12 Math Teachers: Checkout this math conference opportunity!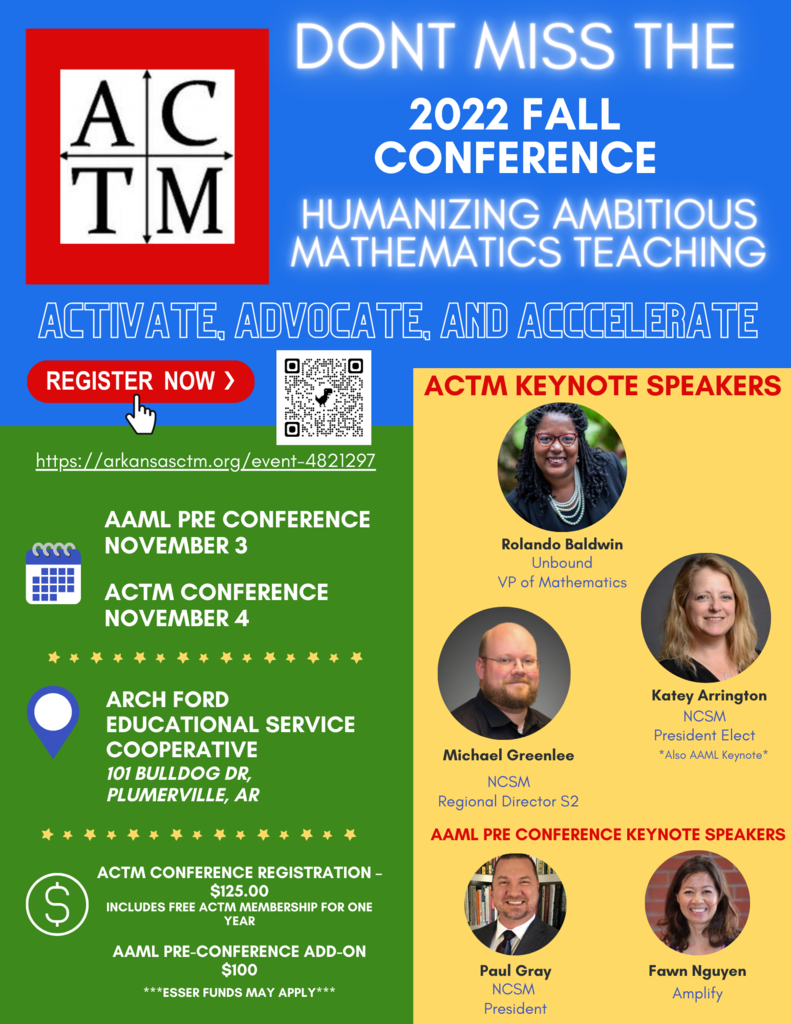 Here is September RISE Newsletter!!! The key focus for this newsletter is G.U.I.D.E. for Life. It's a new series for Life principles. Check it out and share it with all your students!!! Keep promoting our reading initiative and dedication to helping our students become lifelong readers and learners!!! Here is the link to get your copy!!
https://drive.google.com/file/d/1o_TXcTgftfBJY5uTg3jqxEIK2q65FeLu/view?usp=sharing
#RISEArkansas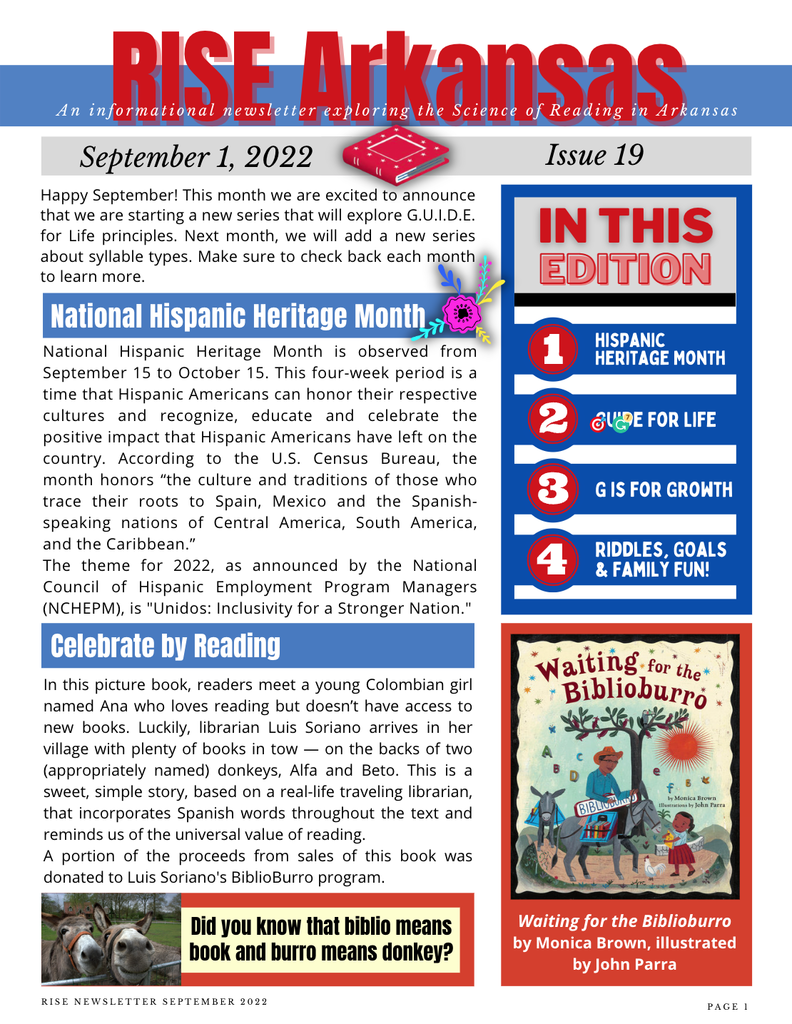 Are you interested in practical ways you can blend Social and Emotional Learning (SEL) into your classroom? Dr. Stacy Moore and Nicole Fairchild will be offering this workshop on October 10th. If you missed it this summer, be sure to catch it in October!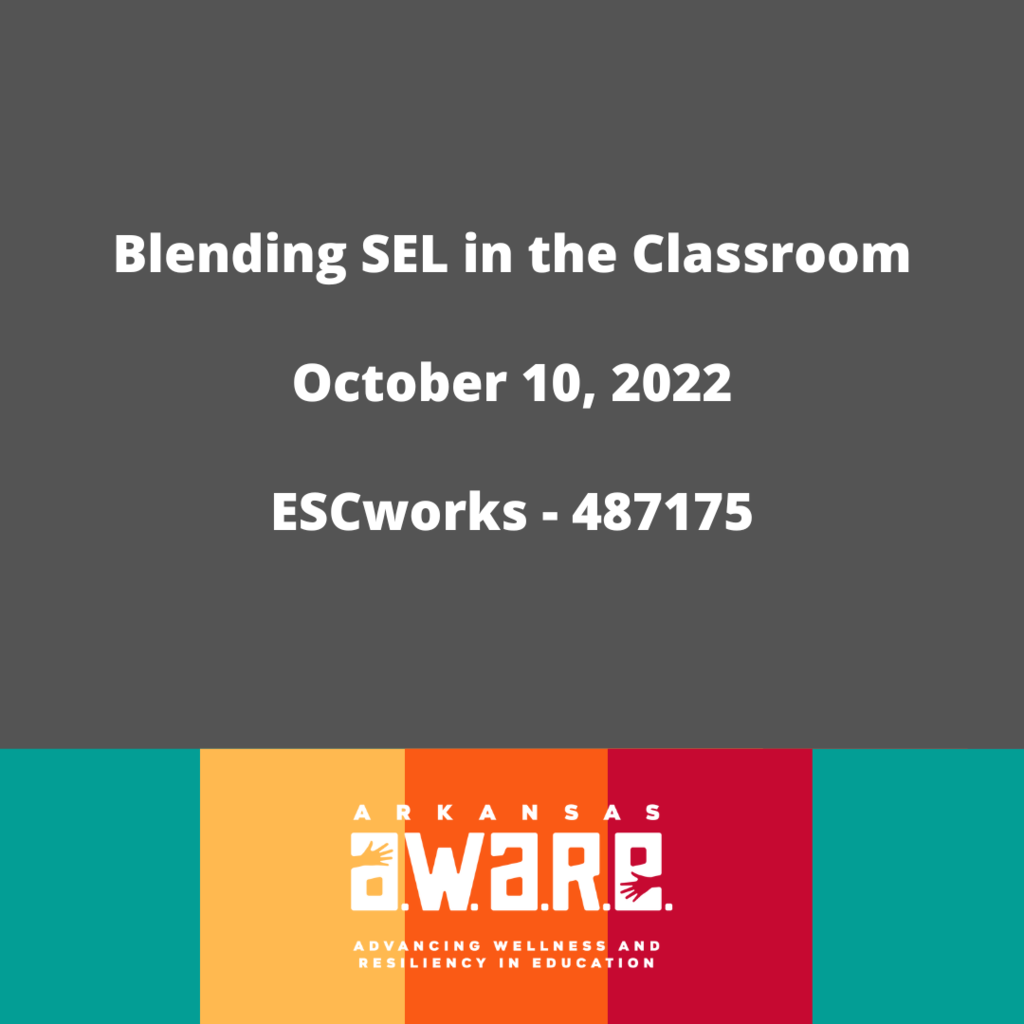 OUR Math Teachers : Please explore this virtual opportunity to network with other math teachers across the state this afternoon.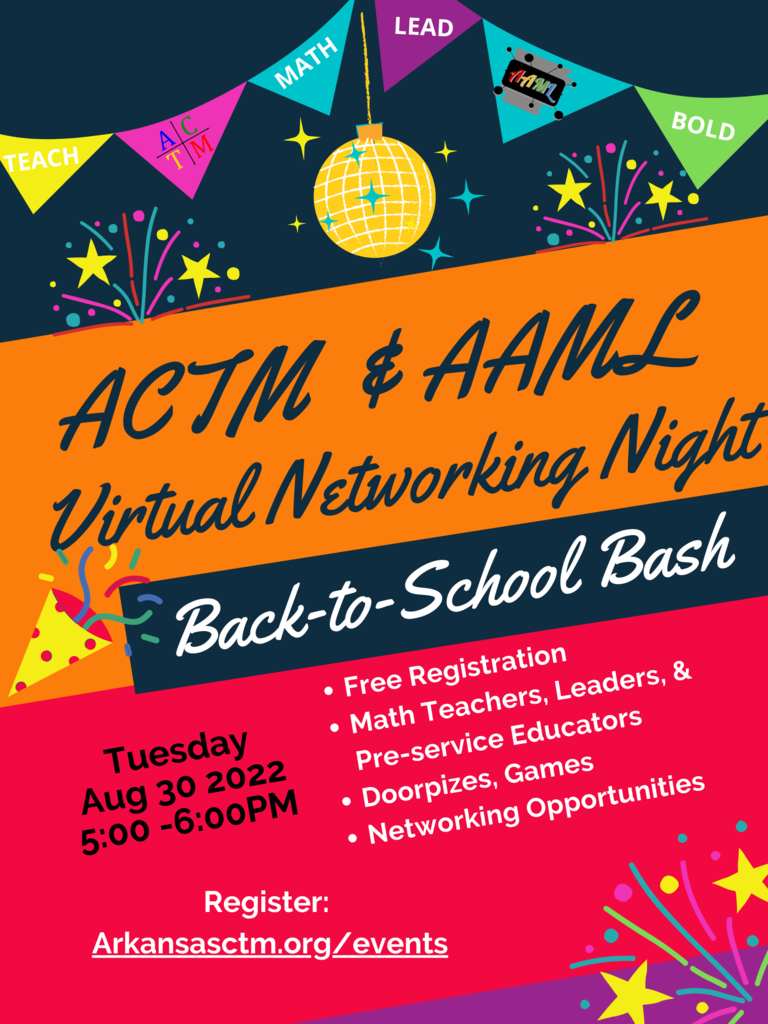 OUR ESC specialists met last week to debrief regarding summer professional development and to make plans for supporting our schools during the 2022-2023 school year.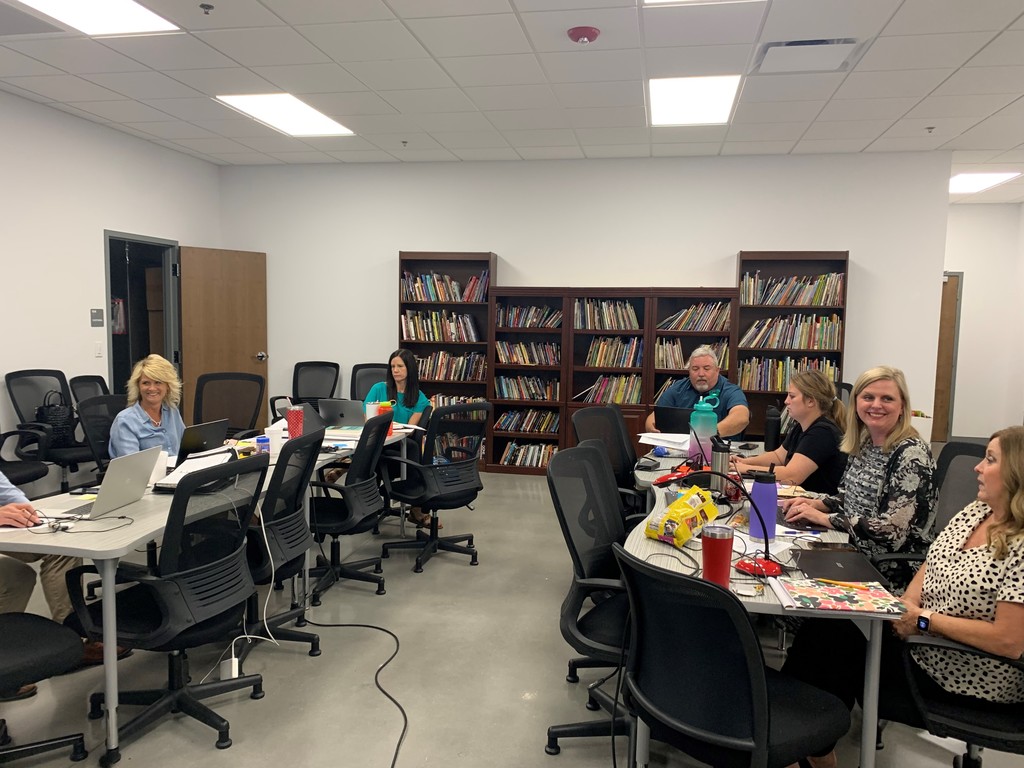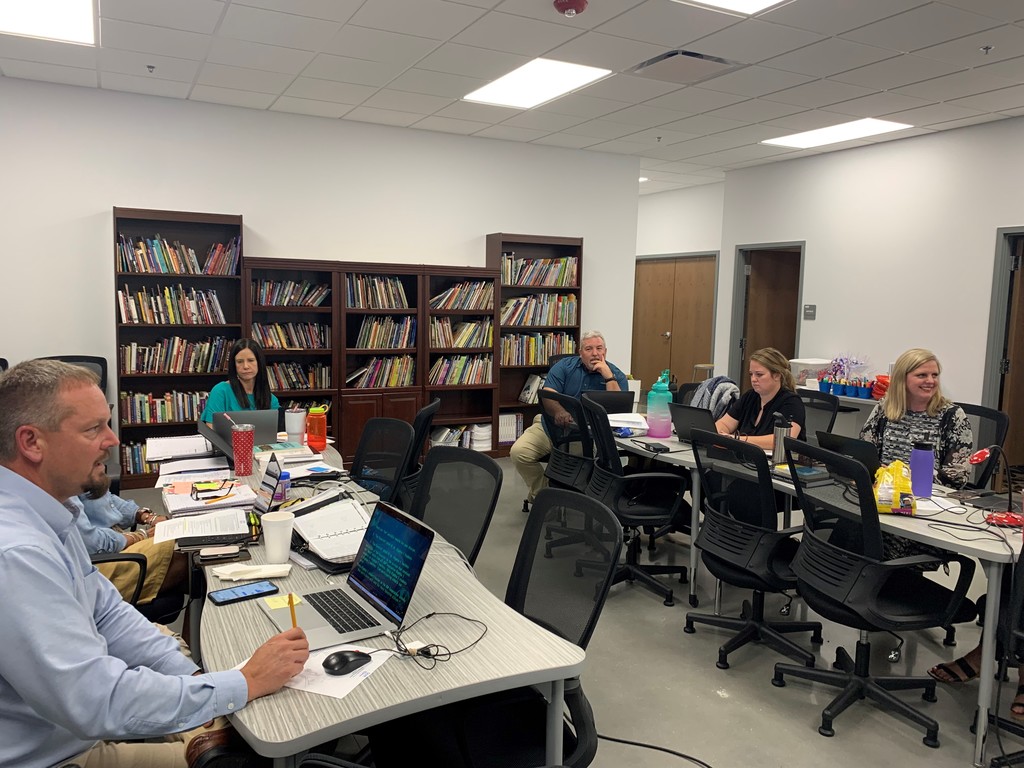 Community partners from NorthArk, NAPHE, NWAEDD, Newton County Library, Yellville and Harrison schools came together to take the Youth Mental Health First Aid course. We have more and more capable, confident and competent adults in our area who are ready to help young people experiencing a mental health challenge. THANK YOU.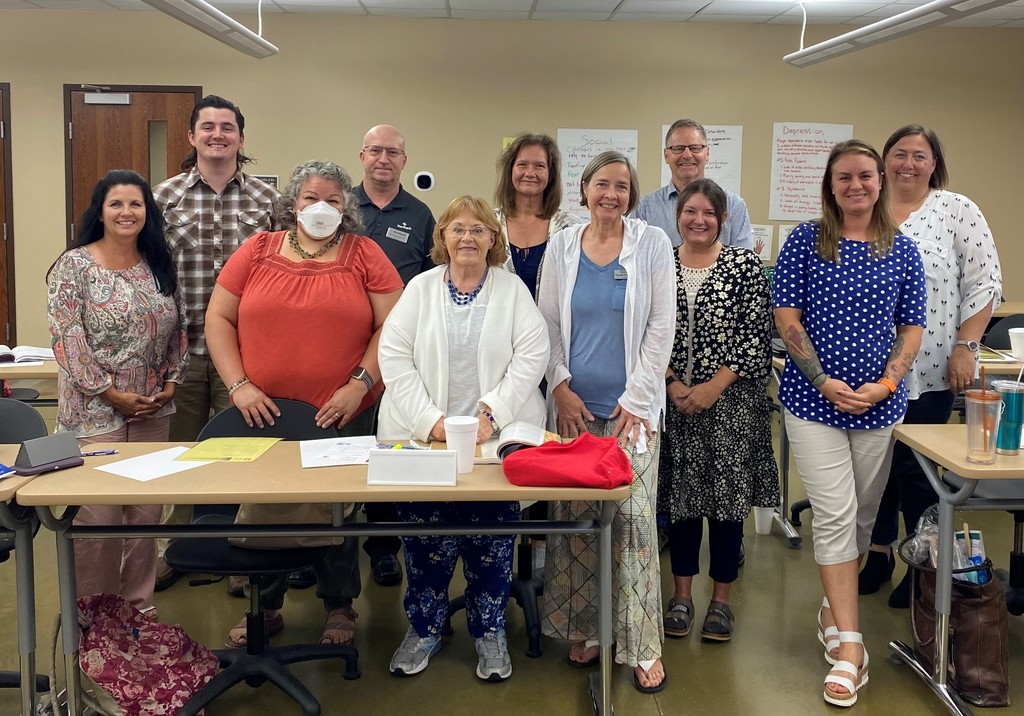 Miss Arkansas 2022, Ebony Mitchell, came to speak at the annual HIPPY Kick-Off. She told how her experience in the OUR Cooperative HIPPY program prepared her for Kindergarten. Miss Arkansas credits the HIPPY curriculum with her early reading and math skills.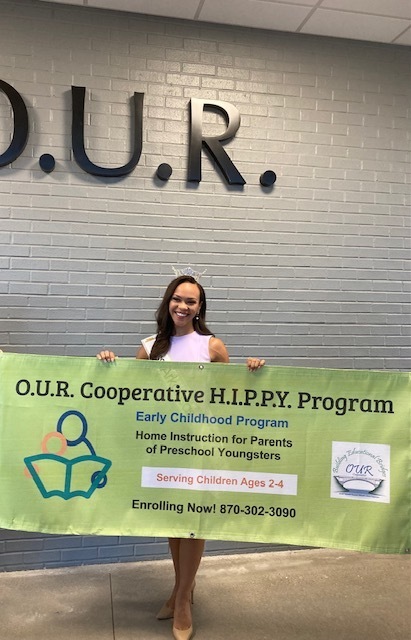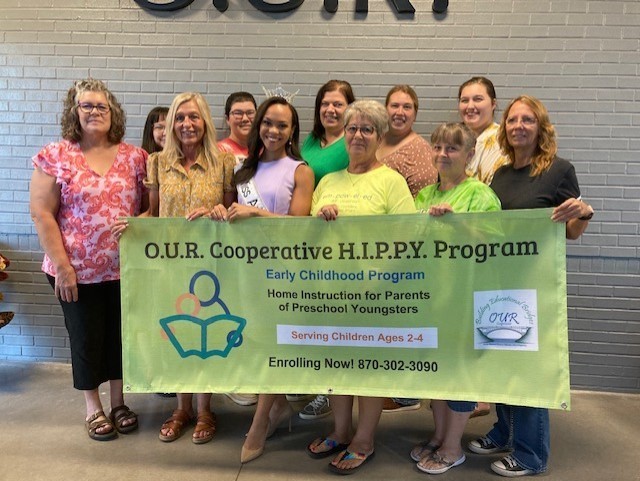 ABC, Hippy, and the Early Childhood Special Education departments invited Glenda Hyer to do a presentation on story based instruction. These ladies were excited about the hands on learning and created an adaptive book to meet the needs of children with disabilities. They also learned how to involve the family in the child's education.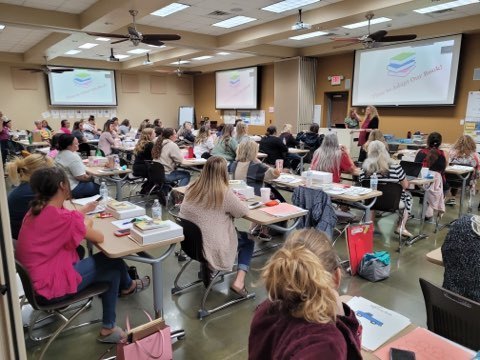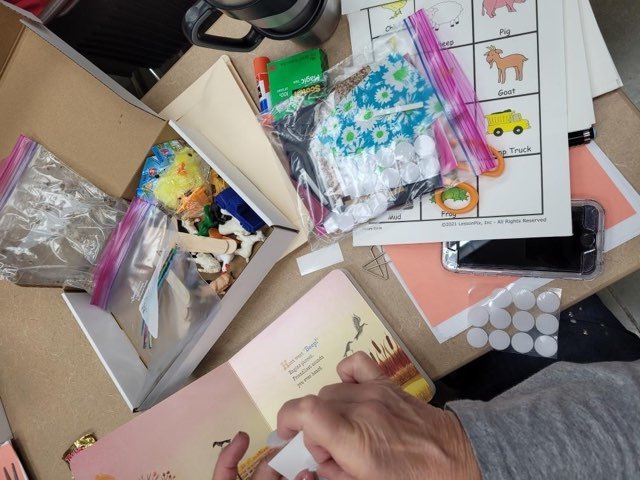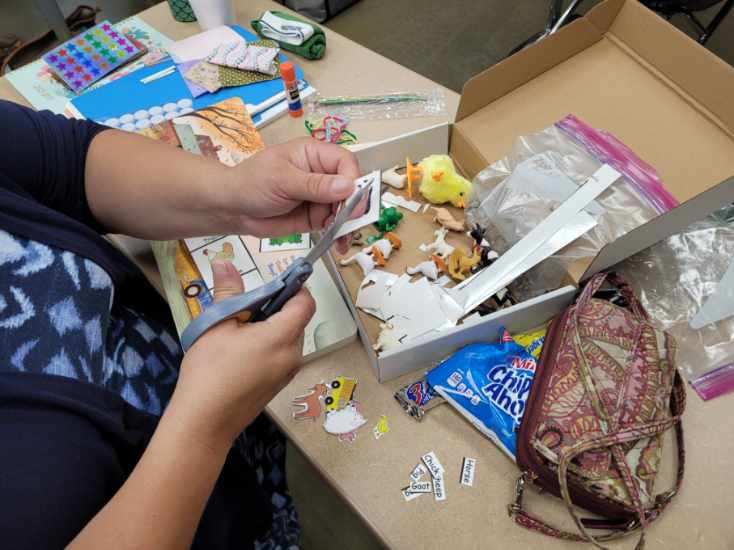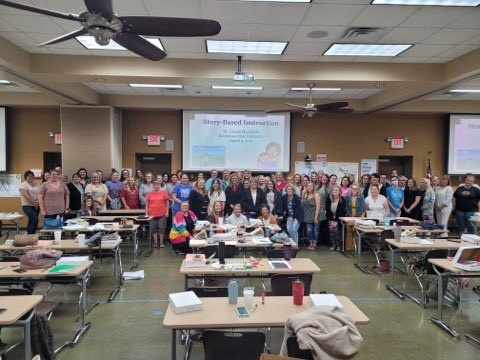 K-2 Literacy wrapped up the 2022 summer professional development with a second round of RISE!! What a wonderful asset these ladies are going to be to the OUR public schools!!! These ladies are excited to get started helping kids read and succeed!!! #RISEArkansas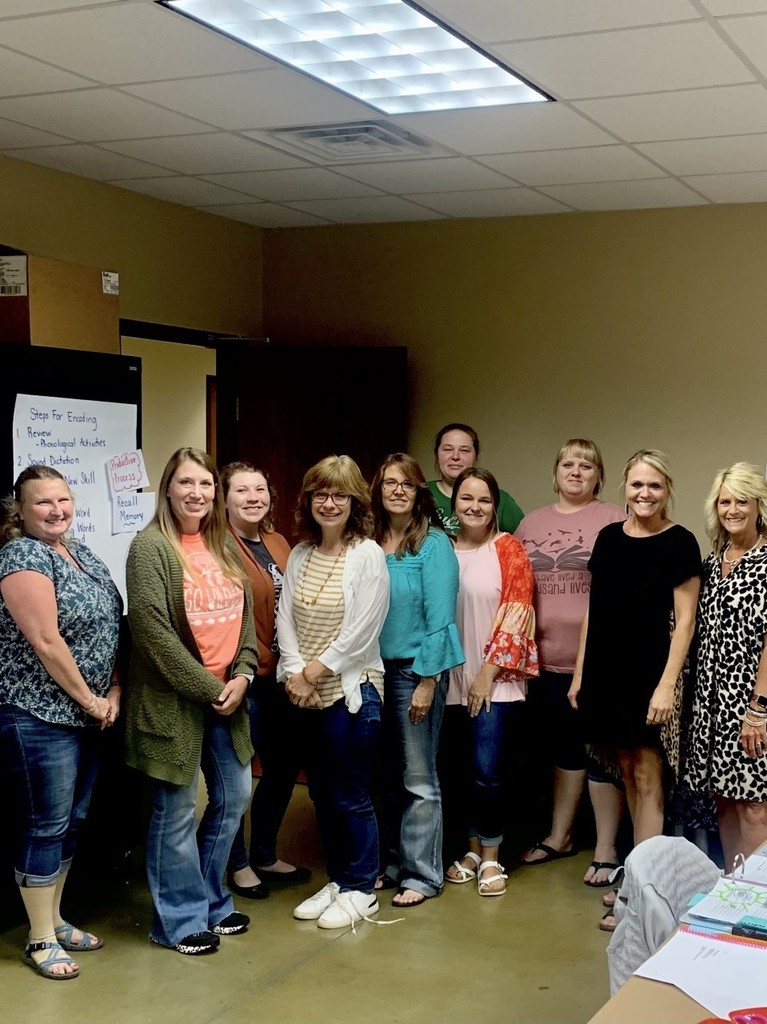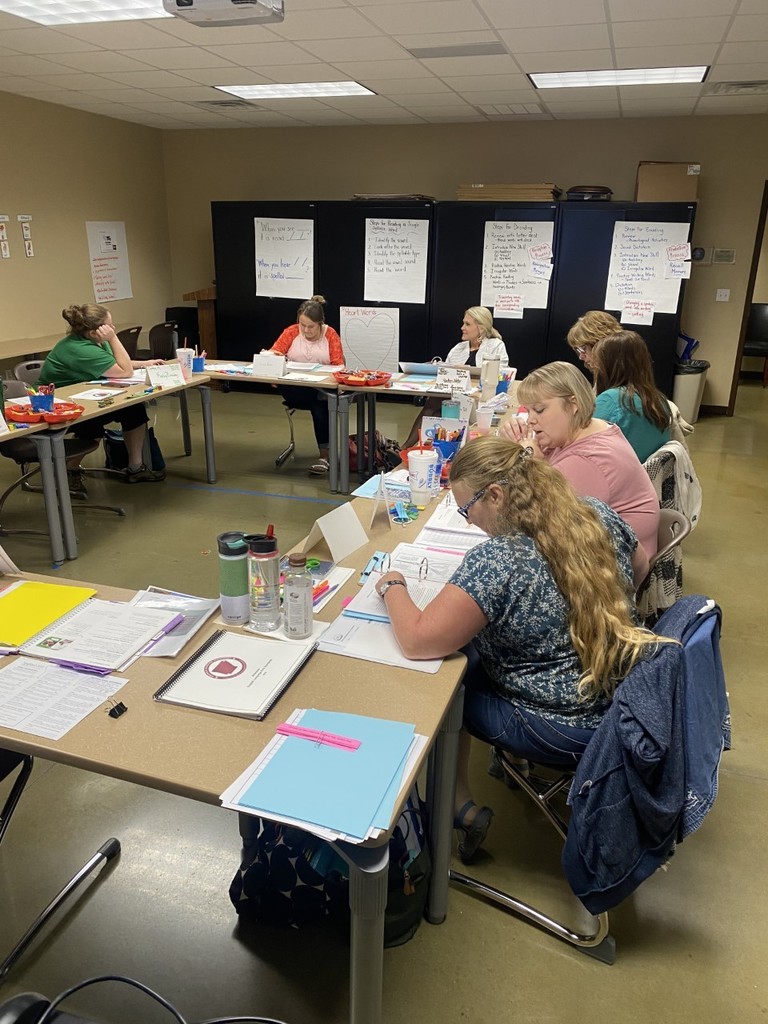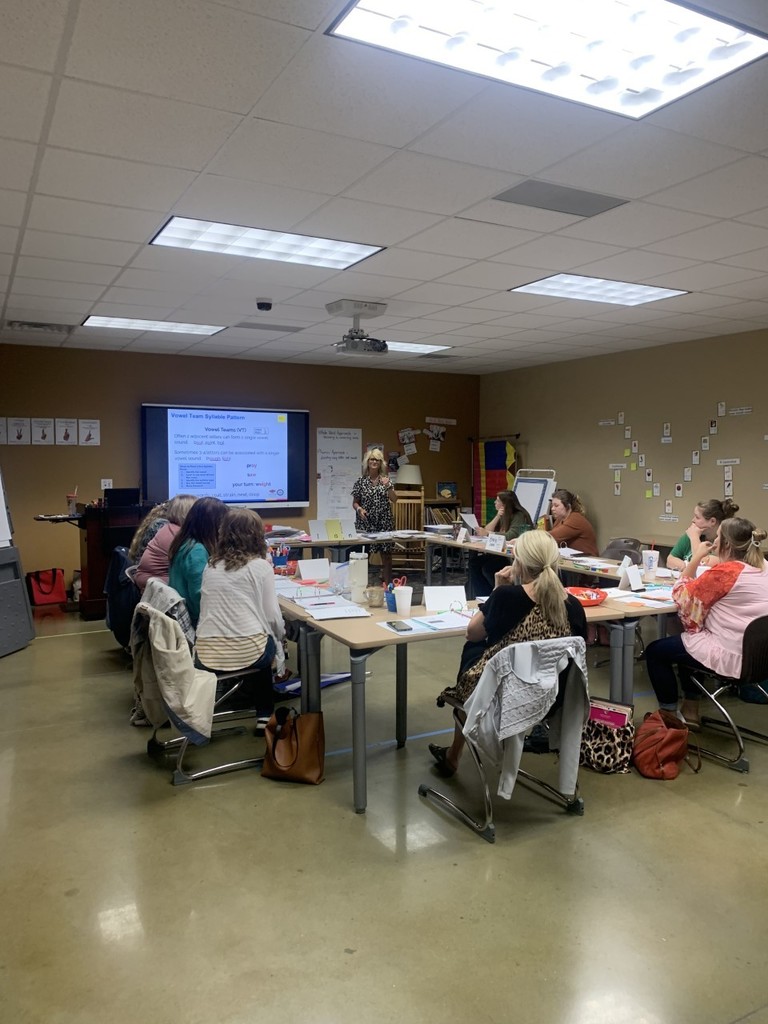 Science of Reading Stand Alone Days: Phonological Awareness, Phonics Decoding, and Phonics Encoding. These ladies attended these three days and gained a lot of knowledge to support their phonics instruction!! #RISEArkansas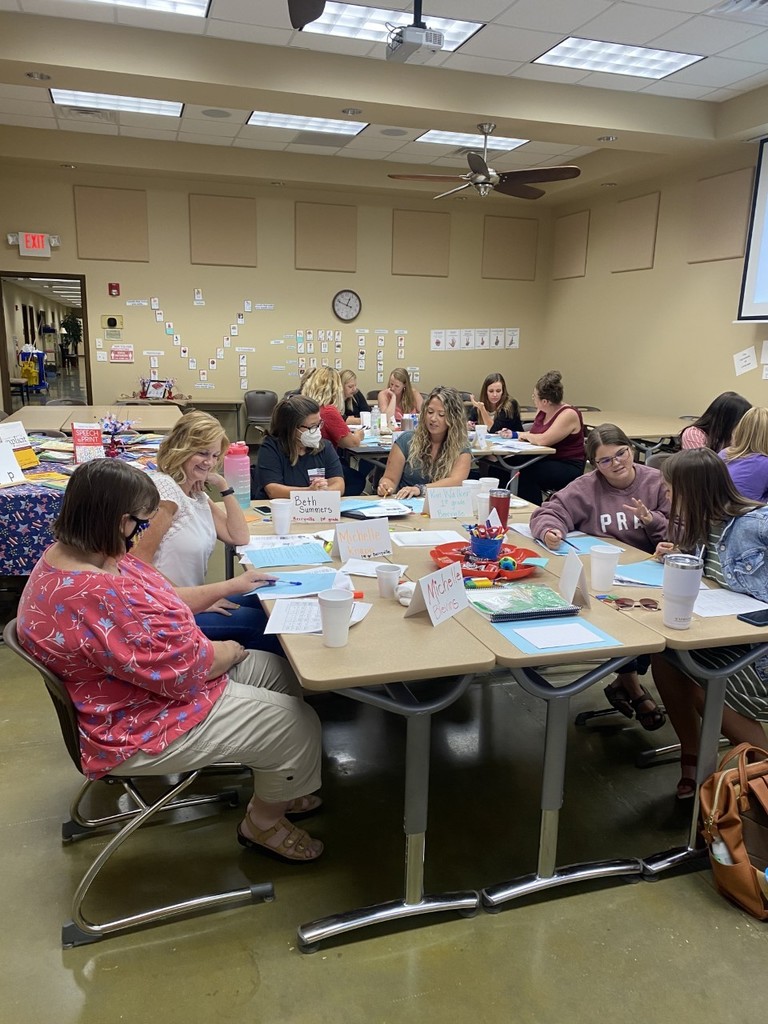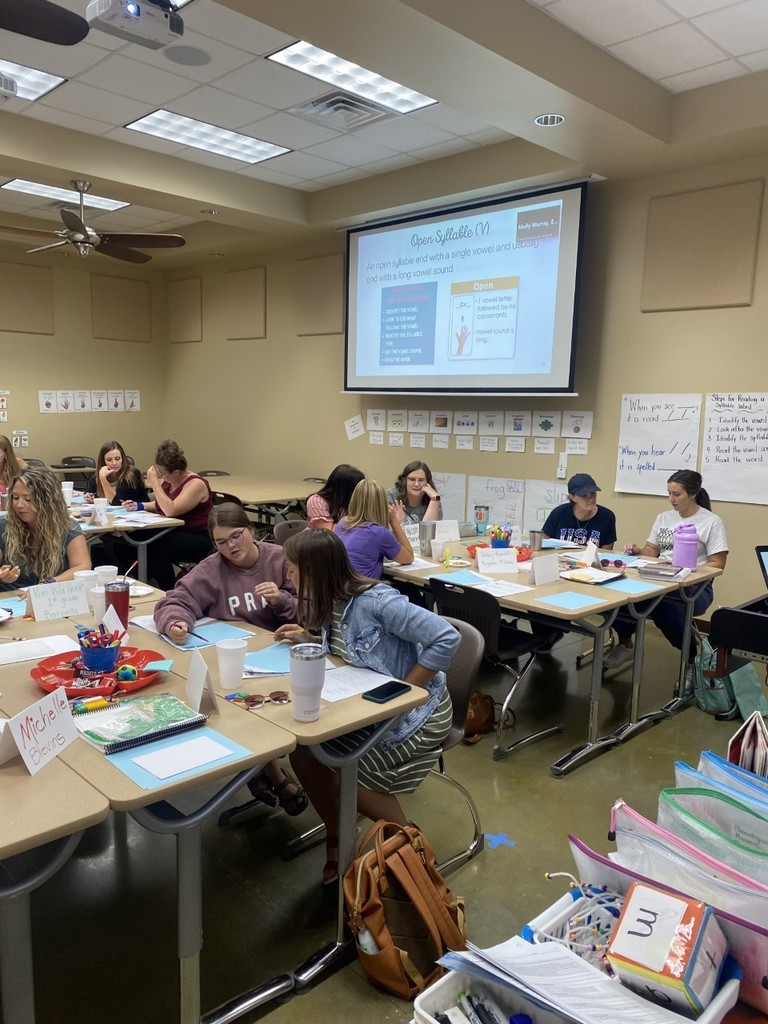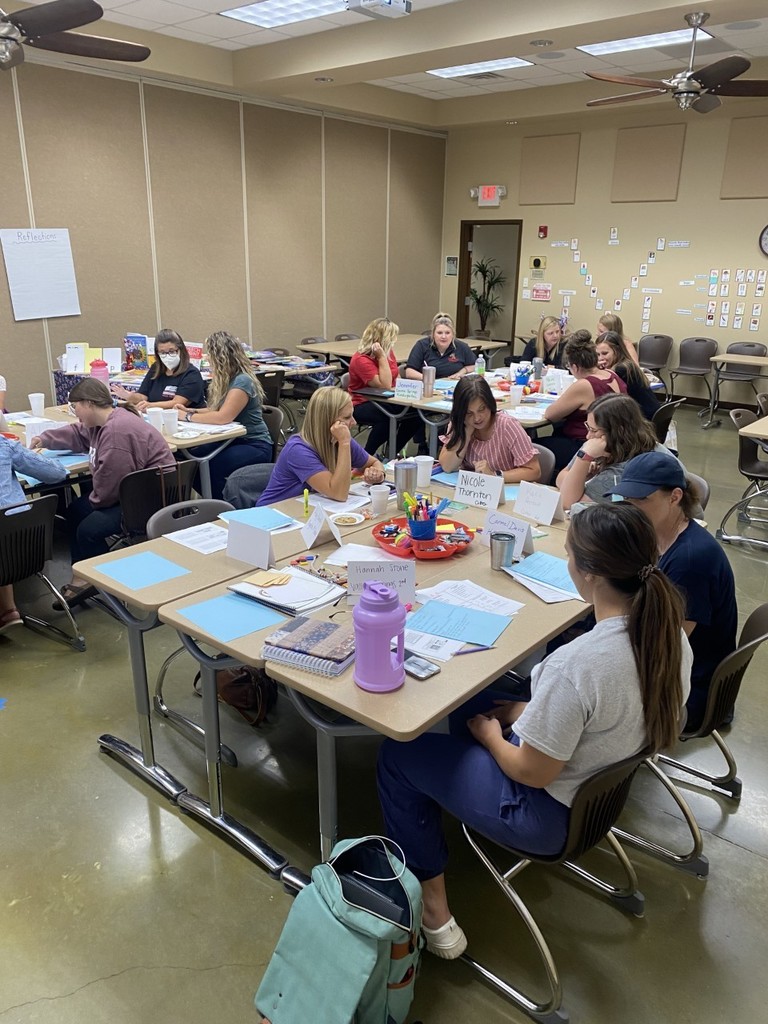 K-2 Literacy worked with the K-6 staff at Omaha Elementary during back to school PD!!!! What a pleasure it is to work with these teachers!!! Always learning!!! #RISEArkansas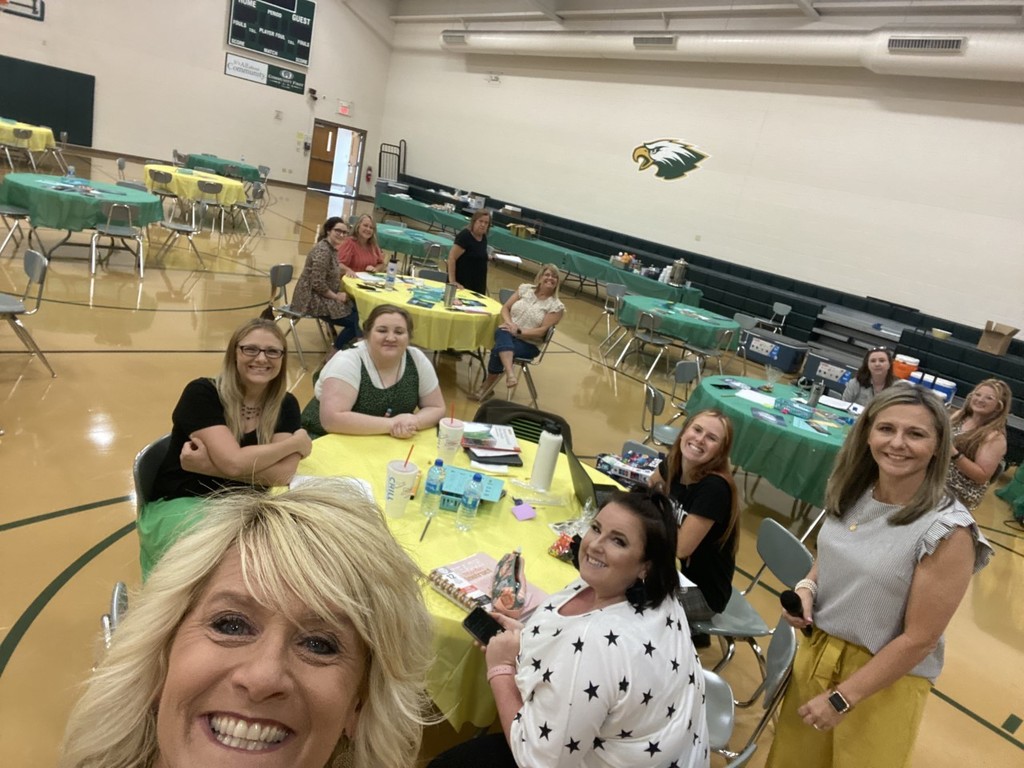 Youth Mental Health First Aid training has prepared these educators to identify, understand, and respond to signs of mental health and substance use challenges among students ages 12-18. Congratulations to this group and thank you for being prepared!